It's more questions and answers today.
1: 3 Fears
Snakes
Tight places
Extreme heights
2: 3 things I love
Time with family
Time with friends
Time by myself
3: 4 turn ons
A happy disposition
A sweet spirit
An engaging personality
Positivity
4: 4 turn offs
Self centeredness
Vulgar or offensive language
Indescency
Negativity
5: My best friend
I have several dear friends that I so enjoy doing life with.
6: My favorite book
Redeeming Love by Francine Rivers
7: My best first date
I didn't date all that much, but my first date with my husband was to our church's
Sweetheart Banquet around Valentine's Day. It wasn't really a date as I was only 13
but he did walk me over to the banquet from my house which was next door to the church.
I definitely called it a date but my parents did NOT. Since that first date ended up in marriage
6 years later then I suppose it qualifies as a "best first date."
8: How tall am I
I use to be 5' 6" but I've probably started shrinking ~smile~
9: What do I miss
A lot things but especially my Mother who died unexpectedly almost 10 years ago

10: What time was I born
If I remember from the last time I looked at my birth certificate,
I was born around 2:45 PM.
11: Favorite color
My favorite color changes from time to time. Right now I'm a big
fan of all shades of grey.
12: Do I have a crush
Not that I know of
13: Favorite quote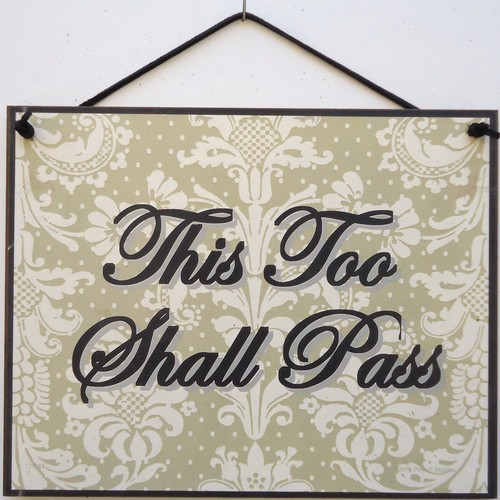 14: Favorite place
I have been to some awesome places, but none can compare to HOME!
15: Favorite food
Hummm.......any spicy food, love it!
16: Do I use sarcasm
Occasionally, but, I'm not sarcastic habitually
17: What am I listening to right now
The NBC nightly news ~isn't that exciting~
18: First thing I notice in new person
Whether or not they have a warm and engaging personality
19: Eye color
Brown
20: Hair color
Auburn
Have an awesome Lord's Day!