1. Three things on your spring bucket list? If you don't have an actual list that's fine, pretend you do.


I'm not sure these qualify as "bucket list" items but it's all I could come up with since I do not really have a spring bucket list.
In early May I will be hosting a club that I am in for a luncheon meeting. My plans are to have the lunch on our back porch but the weather will control that. So, I have Plan A and Plan B but hopefully the weather will behave and it will be a beautiful spring day.
In mid-May, 5 girlfriends and myself will head to The Big Apple. We have talked about doing this for a long time but finally one of our own took the "bull by the horns" and planned it. And, it doesn't hurt that her daughter lives there and is going to be our tour guide. I mean, does it get any better?




2. Where do you find rest? What restores your soul? When was the last time you did whatever it was you answered here?

I find rest right here at my home, it's my favorite place to be. Now, I love to go and do but my home restores my soul and provides solace.



3. April is National Celery Month. Who knew? Do you like celery? What's your favorite dish made with celery? On a veggie and dip platter which would you reach for first-carrot sticks, celery sticks, cucumbers or cherry tomatoes?


I do not mind celery cooked in food or used in salads or such but I have never nor will I ever eat it alone. Yuck! I like chicken salad and potato salad with celery in it as long as it is diced very small. I would not reach for for any of the above on a veggie and dip platter. Give me broccoli or cauliflower and I'll eat it all day long. ~just sayin'~




4. I read

here

eight things to do before 8 am to make your day less hectic-

Start one load of laundry, drink water, empty the dishwasher, read your Bible, know what you're having for dinner, get dressed, brain dump (two lists-one what you're thankful for and one what's weighing on your mind), and after the brain dump make your to-list for the day





How many of these are you currently doing? Which one do you think would help the most if you added it to your early morning routine?

My day starts with a cup of coffee and my devotional time. I do drink a bottle of water, empty the dishwasher if it needs it and a load of laundry most days. I always have a to-do list for the day and I always get dressed for the day but I've never done a brain dump but perhaps I should start. I'll give that some thought.


5. Describe the view from your window.


The entire back of our house is windows and we have such an awesome view. Our back yard landscape just gets prettier and prettier and then the pond. The pond is beautiful and especially in the early morning and late afternoon. There's just something about a body of water that emits such a peaceful feeling. Now, you see why our home restores my soul. ~smile~


6. Insert your own random thought here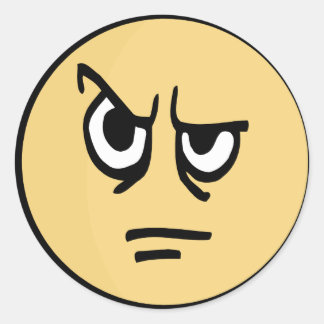 As most of you know, I will be flying to Des Moines in the morning to spend a long weekend with my brother and his family. Well, it just aggravates the daylites out of me the way the airlines do things these days. I mean, charging to choose your seat. I have opted not to do that previously, but chose to do it for this trip but it made my blood pressure rise when it added $59 to my already ridiculous fare. And, then I will be checking 2 bags so that was another $25. Good grief , where did the "good ole' days" go? But, the airlines know that folks are going to continue to fly and apparently will pay whatever is necessary to do so. Ugh!

See you when I return!