It's Wednesday and that means that Terrie has the questions and we have the answers. Who knew that there was a National Love Your Pet Day? I'm pretty sure if we checked that there would be a day for EVERYTHING and I'm betting that Hallmark probably has a card for each one. Anyone betting it's a money making proposition for all concerned in designating these days? I am for sure!
1. Have you ever had a special pet in your life? Will you tell us about it?
I am not a big fan of pets, but during our almost 48 years of marriage we have had a few. Our latest were Rhett (left) and Roscoe (right). A yellow and chocolate lab and they sort of ended up at our house as strays. They were and still are good dogs. When we moved they did not move with us. The folks that bought our old house was more than glad to keep them and loves them and takes very good care of them. Hubby goes over weekly to see them. We simply did not have room for them in our new yard and they were getting so old and needed to stay put. It has worked out very well for us and for them.
2. Did you grow up with pets in your home? What did it teach you?
No, we never had pets inside our house. I only remember us having one dog when I was growing up and it was a black Cocker Spaniel named Baby. He was dearly loved by my oldest brother and he was pretty much his dog. We lived on a busy highway and he was killed when he was very young and I well remember how grieved my brother was for a very long time. We never had another pet until all of us had left the house and then my parents got a dachshund and he was an inside dog. Not sure what made them decide to do that but they sure did enjoy him.
3. Do you ever wonder what animals are thinking?
Not really but they likely think that we humans are an odd breed for sure. But, even though I'm not a big fan of pets, I'm not sure you could ever find a human as glad to see you or as forgiving.
4. Sometimes a pet gets out and doesn't return for a few days. What do you think happens to them when they go on a walkabout?
Well, perhaps they are like some kids that can't wait to leave home and then they realize how good they had it and suddenly return.
5. With cats and dogs being the most popular pets, what is the most exotic pet you have personal experience with (didn't have to be yours)?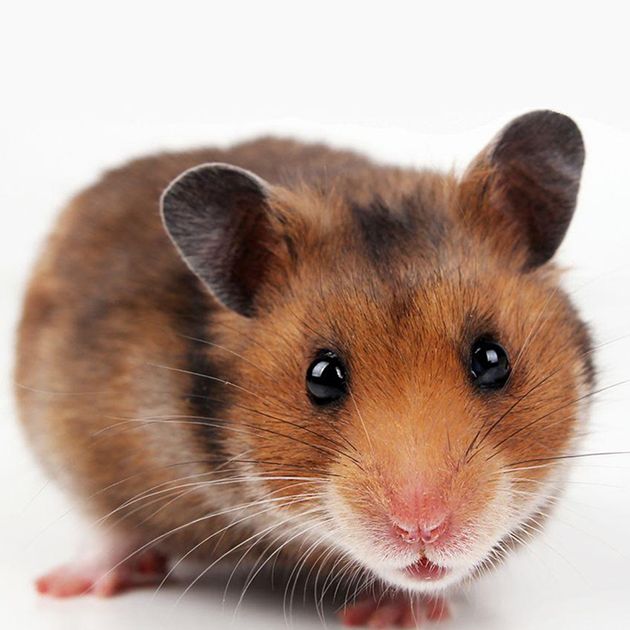 I know, a hamster is NOT an exotic animal, but they might as well be as far as I'm concerned. Our daughter begged for a hamster when she was young and we broke down and allowed her to have one. I'm not sure how, but that crazy thing would get out of his cage and then we could not find him. It almost did me in and I was a most happy Momma when he finally went on to meet his maker. He was nothing but trouble but I suppose he brought some type of pleasure to our daughter "back in the day." ~smile~
6. Please tell us something random about your week so far...
Most of you know that we went to Oklahoma last week to see this little guy show his sheep. I can hardly wait to share all the details of our trip, it was quite a learning experience for us and we were sure proud of all of Clancy's hard work and dedication. Stay tuned!