These Wednesdays roll around so quickly. And, once again, Terri has come up with questions for us and this week it's all about National Good Samaritan Day.
----------------------------------------------------------
NATIONAL GOOD SAMARITAN DAY –
March 13

NATIONAL GOOD SAMARITAN DAY
National Good Samaritan Day is observed on March 13th. This day is also known as Good Samaritan Involvement Day. This is a day for unselfish actions to help those in need and to celebrate kindness.
The term "good Samaritan" comes from the Bible parable where a Samaritan helped a stranger who had been robbed and beaten and left to die by the side of the road. The Samaritan not only cleaned the man's wounds and clothed him, but took him to an inn where he paid for the man's care.
The term is used today to describe those who perform acts of kindness for those in need, especially those who are strangers.
Make an effort to help someone who is struggling or having a problem. Use #GoodSamaritanDay to post on social media.
------------------------------------------------------
1. When did someone come to your rescue and can you tell us about it?
The most frequent way that I am rescued is through a "listening ear." It might be a family member or a dear friend that provides it, but, often, it is just what I need. And, often, they have such great words of encouragement or wisdom.
2. When did you help someone out of a jam and can you tell us about it?
Humm.....one that stands out in my mind is my spear heading getting financial help for a young couple that had just had their 4th child. They had 3 daughters and this was a son and a couple of days after he was born they found out that he was totally blind and also had other issues. They were in a sad state of affairs and I was able to gather some contributions from some generous folks to give to them. I am still in contact with this couple and I pray that our act of kindness still speaks to their hearts and that they felt and saw the love of God through our generosity.
3. What are your thoughts on being a good Samaritan? Some states (like Florida) have even passed Good Samaritan laws so you don't get into trouble with the law for trying to help someone.
I have no doubt that the world situation has definitely adversely affected folks being good Samaritans. We may see a situation that tugs at our heart and we feel that we cannot stop or reach out due to our own safety. It's a very sad state of affairs. There are still some safe situations and I feel that we should take advantage of those every chance we can.
4. Thursday is National Pi Day. It's a fun play on the date 3.14. Will you have some pie to celebrate?
Well, I just might as pie is my favorite dessert and Hubby and I will be somewhere where I'm sure I could get a slice.
5. Did you know that Pi is the most studied number in mathematics? Are you good with numbers?
In the use of everyday Math I am very good. But, if you get into geometry, algebra or anything more advanced, I'm as "lost as a goose." But, thankfully I can't think of a single time I have needed to use any advanced math in my life and I've managed just fine with my basic skills.
6. Tell us something random about your week.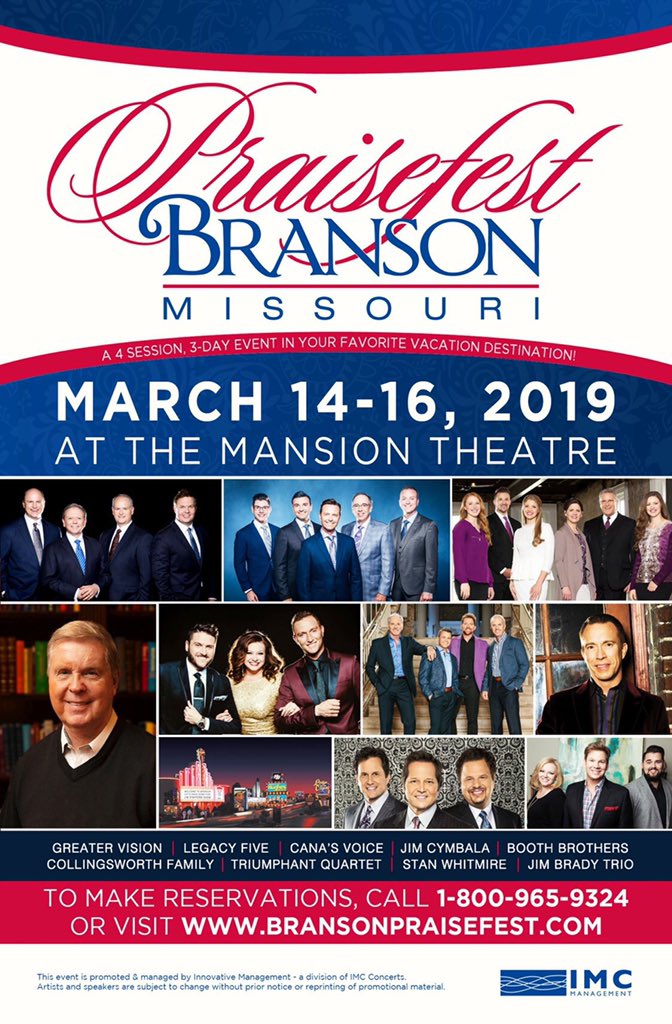 Hubby and I will be leaving early this morning to attend PraiseFest in Branson, Missouri. We have heard so much about this event and decided that we wanted to attend this year. It's Tommy's birthday month so this is his birthday trip. We know a few other couples that will also be attending and I'm especially excited about seeing a blogging buddy from Texas. I'm sure I'll have lots to share when we return. In the meantime, have a great rest of the week!