I've been enjoying Tanya's Prime Purchases for several months and decided that I needed to join in and share some of my Prime Purchases from February with you. And, some of these will overlap as my favorites as well. Enjoy!
I have been wanting a boyfriend cardigan and found this one on Amazon. I haven't done much clothes buying on Amazon but keep hearing about what great items they offer. So, I decided to check it out for a cardigan. And, it comes in 4 colors, it had great reviews and I couldn't be more pleased with it. The price was most reasonable as well.
AMAZON
My daughter told me about this little jewel. It is a Helen of Troy Hot Air Brush Styler. That's right, when turned on hot air blows through the plastic bristles and it is a wonderful tool to use between shampoos. It will really fluff/add volume and is one of my favorite hair tools for sure.
AMAZON
I have always had a "thing" for ink pens. I'm not sure why, but if I see one that I've never tried then I have to resist buying more. I didn't resist these that I found on Amazon because a fellow blogger talked about them. They are fine line and there are 18 of them. They are such fun, especially when addressing cards.
AMAZON
If you are looking for a good can or small bottle insulated holder, then look no more. Thermos has hit a "home run" with theirs. It is small and sleek and lightweight and it comes in 7 different colors. I use mine for my Dasani water bottles (the 16.9 ounce size). For me, it is soooo much better than any coozie and the only other insulated holder I have tried is the Yeti and it is wayyyy to big and heavy. The Thermos also fits in any car cup holder.
AMAZON
I use Shoulder Covers like they are going out of style on my dressier clothes and jackets. I found these on Amazon and are definitely the most favorite I've ever owned. They are clear and work so well to keep the shoulders of garments free of dust. These do not have a gusset but they still fit over my thicker jackets very well.
AMAZON
If you do not have any Lucky Bamboo then you need to head right over to Amazon and get yourself some. ~smile~ I don't know anything about the luck part of it but I do know a lot about it as a plant. It is easy peasy to grow, pretty much just ignore it, and it is such an interesting plant. I have found some really neat containers to put mine in and you surround it with rocks, gravel, or something of the sort once you have it in the container. It comes in various heights but all of mine are the taller version. I have 3 in our home and they are all thriving.
AMAZON
I first saw this 2-Tier distressed wooden tray on a couple of other gals blogs. They had them decorated so cute for various things. I tried hard to resist getting one for myself, but, I finally caved and ordered one. I have great plans for it once I put out my Easter/Spring decor. It will be the high-lite of our bar counter area. I'll be sure to show you once I get it decked out.
AMAZON
Okay ladies, you may well be in the dark about these little jewels just as I was. And, once again, I was introduced to them through another blog and I immediately ordered them. The package states for eyebrows but on the back of the package you will read how they are for the entire face and neck area (if you so desire). I have heard of Demaplaning and know some folks that have had it done. But, I thought it was basically for women who had "hairy" faces. Well, that is incorrect. We all have some peachfuzz on our faces and if you want your face to be as smooth as a baby's behind then order yourself a package of Tinkle's. And, it will save a whole bunch of money because Demaplaning is expensive. I was a tad apprehensive about using these the first time but there's nothing to it and the results are, just as I stated, smooth, smooth skin. And, it also is a great way to exfoliate your facial skin. And, you can get 4 packages of these, equals 12, for $.6.95. You can't beat it for great results. I put on my regular night cream afterwards. I plan to do it every couple of weeks.
AMAZON
Okay, so there you have some of my favorite Prime Purchases. You can click below each item for the link to order it.
And, changing the subject for a minute...........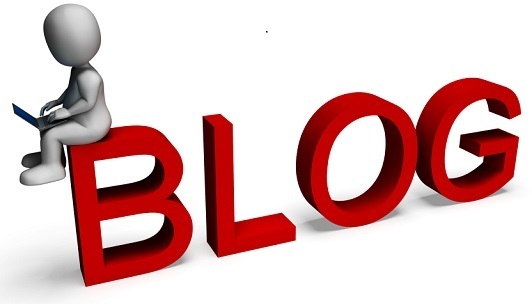 I've had a couple of folks check on me since I have not blogged in a little over a week. That makes me feel so good to know I am missed in "blogland." But, truth of the matter is, blogging is a LOT of work. If you have never blogged then you likely do not know that. Now, it's something I enjoy but at times, I just run out of steam and have to step back for a time and get my juices flowing again. There are many, many blogs out there that are "money making" propositions for their authors and how these gals keep up the pace is amazing to me. Mine is not a monetized blog, it's strictly for my own enjoyment. And, when it becomes more like a job then I have to step away, take a deep breath and remind myself that I do.not.have. to blog if I do.not.want.to. It's all up to me as to when I blog, be that 2-3 times a week, weekly, and so forth. I am celebrating my 10th year of blogging this month and what a ride it has been! I wouldn't trade it for anything. Well, maybe somethings but you know what I mean. ~smile~
That means 10 years of content, and 10 years of editing and preparing photos to use. And, to me, if you are a "friendly" blogger, you read others blogs and most especially those that visit and comment on your blog. All this takes up time and sometimes I need to pull back just a tad. But, let me tell you, reading other blogs is a favorite past time of mine and it's where I have cultivated such dear blogging friendships.
And, all that to say, thanks for missing me but, sometimes it's just nice to take a break and get refreshed and renewed. And, sometimes other things need to take priority. Most of all, a huge thank you to all my faithful readers for hanging with me these 10 years. You are dear to me! And, never fear, I will never just suddenly disappear from my blog for more than about a week or so without informing you, my dear readers, as to where I am or what I'm up to. ~inquiring minds want to know~