As I've stated before, I do believe there is a day for everything under the sun. Terri used today's celebration of the Oreo cookie to base all our questions on. Below will give you a little of the history of the Oreo, should you be interested. If not, well, you can skip right on down to the questions and answers. ~suit yourself~
NATIONAL OREO COOKIE DAY
Be ready to observe by having your glass of milk handy as it is National Oreo Cookie Day. This day is recognized across the nation each year on March 6th.
The Oreo sandwich cookie is made up of two chocolate disks containing a sweet cream filling and is loved by millions. Since it's introduction, the Oreo cookie has become the best-selling cookie in the United States.
The National Biscuit Company (today known as Nabisco) first developed and produced the "Oreo Biscuit" in 1912 at its Chelsea factory in New York City. Today, the block on which the factory was located is known as "Oreo Way".
The name "Oreo" was first trademarked on March 14, 1912.

The first Oreo cookies in the United States sold for 25 cents a pound in clear glass topped novelty cans.

In 1912, the Oreo Biscuit was renamed to "Oreo Sandwich".

In 1948, the Oreo Sandwich was renamed to "Oreo Creme Sandwich".

William A. Turnier developed the modern-day Oreo design in 1952 to include the Nabisco logo.

Nabisco's principal food scientist, Sam Porcello, developed the modern Oreo cookie filling.
Grab a glass of milk and a handful of Oreos to enjoy and use #NationalOreoCookieDay to post on social media.
1. Are you able to pass by a plate of cookies and not take one or are you a bit of a 'Cookie Monster'?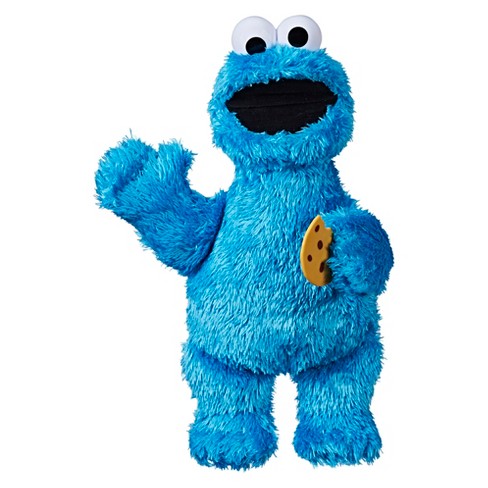 Well, I can pass by a plate of cookies but why would I do that? I LOVE cookies but I can be satisfied with just one so that's why I don't pass by a plate of them very often. No, I would not call myself a cookie monster at all.
2. Tell us about your favorite cookie. Have your tastes changed since you were a kid?
My favorite cookie, hands down, is Cowboy Cookies. Not sure about the name but they have chocolate chips, pecans or walnuts, oats and coconut. Oh, my goodness, think I may have to make some one day soon. They are so, so good. And, if baked correctly, they are crispy on the outside and chewy on the inside. The perfect combination!
My Mom usually baked Oatmeal Cookies whenever she baked cookies and we thoroughly enjoyed them. Not so sure my tastes have changed all that much.
3. Enquiring minds want to know if you are a dunker and, if so, do you dunk in milk, coffee, or tea?
Well, I am NOT a "dunker" in any shape, form or fashion. Now, I prefer to have coffee with anything sweet, but to drink, not to "dunk in."
4. It is that time of year and they are selling them on every corner and in front of every store! Do you buy Girl Scout cookies and if you do, which is your favorite?
I have bought Girl Scout cookies a whole lot over the years. I haven't bought in the past couple of years but if I did, I would buy the Caramel deLites. Love them!
5. Raw cookie dough. Yay or Nay?
Oh, it would be a yay for sure!!!! I restraint myself from eating very much as I'm afraid of the raw egg deal. But, I do lick the spoon and could easily eat several spoon fulls but......
6. Please tell us something random about your week!!
Can I just tell you that I am OVER winter and more than ready for Spring. We have had cold, cold temps this week, unseasonably cold for us at this time of year. It was 25 last night and high today is going to be 50 but the past couple of days have been low 40's. I'm sure those of you up north are chuckling at this but, this is the south and we don't do COLD very well. But, Spring is coming, I just know it!