It's Wednesday, need I say more........
Hodgepodge Questions-Volume 364
1. In Monday's post I mentioned I would incorporate the word I was given for letter K into this week's questions. That word was karaoke. On a scale of 1-10 how excited would you be to find out there was karaoke happening at your next gathering/outing with friends? 10=gimme that microphone!, and 1=I suddenly remembered there's somewhere else I need to be. Have you ever actually done karaoke? If you had to perform karaoke what would be your 'go-to'song?
I might not be first in line but I sure don't mind picking up the mic and taking my turn at karaoke. We actually own a karaoke machine and have had a lot of fun with it. The Grans love it. Give me any song by Karen Carpenter, Joan Baez, or Anne Murry and I'll take it and run with it. I sort of have a contralto voice much like the 3 of these artist.
2. How do you listen to music these days? Favorite app or do you listen the old fashioned way? Do you have music playing often in your home? Is there still a CD player in your car?
I go back and forth between Alexa and Pandora for most all of my music listening these days. Yes, I play music a lot, it soothes my soul. I guess there is a CD player in my car, I truly have no idea. I've had my vehicle 3 years and have never even noticed. I have Sirrus radio and that's what plays in my car.
3. The HP lands on US tax day this year. Or what used to be tax day before everything including filing your taxes was cancelled, delayed, postponed or extended. FYI- filing your taxes has not been cancelled, only delayed for a bit.
Besides staying away from anyone and everyone, what have you found taxing lately?
Oh, my goodness, cooking and thinking of something to cook. I can promise you that I cannot remember the last time that I have cooked this much. No joke! Hubby and I eat out a WHOLE lot and a lot of it is because its a "social happening" and we're often with friends. Did I mention that I CANNOT wait to be able to go out to eat again.
4. You're without power so no oven, and you can't open your frig or freezer in order to keep what's in there from spoiling. And you don't have access to take out. What will you make us for dinner?
Well, you can take your choice, crunchy peanut butter on crackers or vanilla wafers. And, there's always canned chicken in our pantry too, and pork and beans.
5. I've seen this exercise going around Facebook and thought it would be a good one to include in the HP...what are five things everybody seems to love and go crazy for that you personally don't care for?
1-nutrition drinks
2 - The Bachelor (never have seen it nor will I ever watch it)
3 - super dark hair
4 - going barefooted
5 - international travel
6. Insert your own random thought here.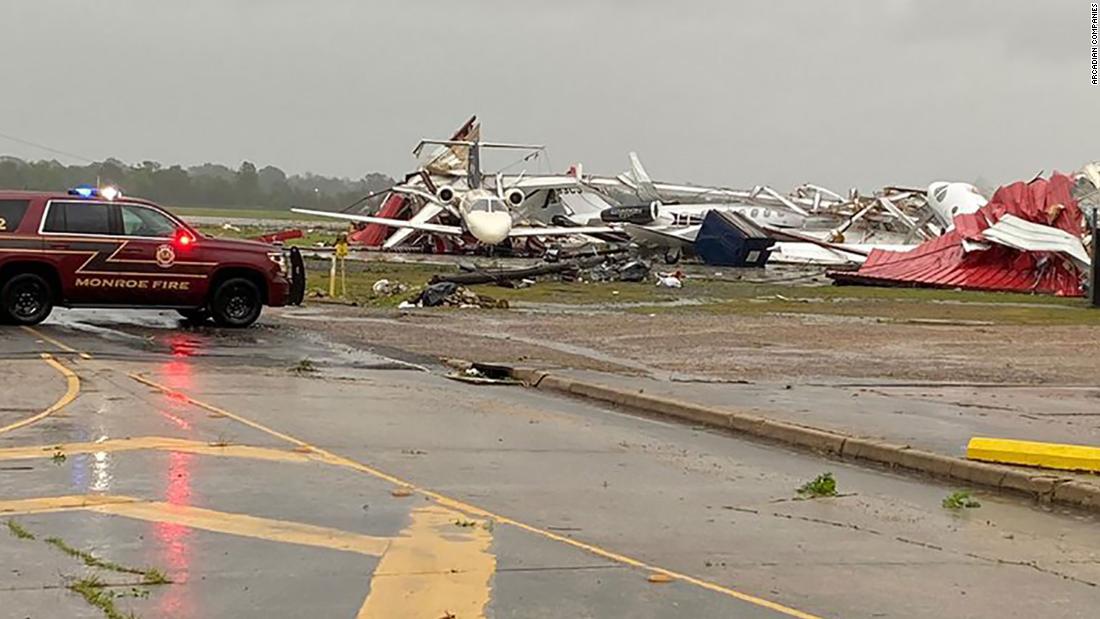 As many of you likely know, our area was hit hard by 2 tornados on Sunday early afternoon. One area hit is about 13 miles from us and we know several families that received so much damage and will be recovering for months to come. The other area was the area around the Monroe airport and included the airport. I even had a couple of bloggers email me later to see if we were hit as they knew it was near us. As if the Covid-19 wasn't enough to deal with, many now have the effects of a tornado to deal with. And, it was a very different Easter. What strange times we are living in and I'm more than ready for it to end.