AND, it's HODGEPODGE time........grab your coffee and enjoy!
1. How will you celebrate Easter this year?
Well, right now our plans are to have Easter with our Gran girls and their Dad and Mom on Friday afternoon. We are still seeing them occasionally and figure that "family cooties" are okay as long as we are all obeying the rules of isolation and we are. We will enjoy dinner and I'll hide eggs (weather permitting) for the girls to find. It will be a most casual but fun time. As to Sunday, we'll be worshiping with our church family virtually. I must commend our church's media team, they are doing a bang up job! It will be a very different Easter for sure and I do not ever remember not being in church on Easter Sunday in my entire life.
2. Is it easier for you to receive grace offered or extend grace to another? Explain.
I have no trouble receiving grace and am thankful for each and every time grace is granted towards me. And, I really do try to extend grace to others and I often say, "there but for the grace of God go I." I love this quote........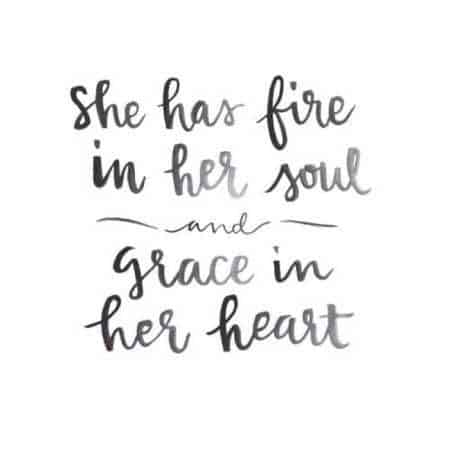 3. Do you say grace before meals? If so do you have a standard dinnertime grace or is it more 'off the cuff' ? Do you say grace when dining out? Do you have a favorite grace? Any special memory associated with 'saying grace'?
I'm not going to lie, most the time we do, but not always and that is a shame for sure. It needs to be priority as we have soooooo much to be thankful for. We do not have a standard grace, it is "off the cuff." We do often say the blessing when dining out but not every time. No favorite blessings for me, just those from the heart. There was never a meal eaten at our house when I was growing up that the blessing was not said. We took turns and it was a great example set for us.
4. What are some challenges you think the next generation will face? (Generation Alpha-born between 2011 and 2025)
Many are living in such a privileged society and if their situation should change, they will have MAJOR adjustments. And, everything is so instant that should they have to wait on anything (and they will) it may be a difficult adjustment as well. And, these could apply to many of the general population right now.
5. Share a favorite quote or lyric featuring the word faith.
And, believing is certainly hard but knowing how it will happen is even harder, especially when we see no way. Love this quote!
6. Insert your own random thought here.
I love to bake and find it very therapeutic! I especially enjoy baking cookies. I know, they are a lot of trouble compared to other baking but I have two ovens, 5 huge cookie pans and lot of parchment paper. I made Chocolate Chip last week and made these Tea Cakes/Sugar Cookies yesterday. I'm going to take these over to the workers at the assisted living facility where my Dad lives this afternoon. I think next on my agenda is Oatmeal Cookies. For me, it's a fun way to wile away the day during this time. I've just about cleaned all I can clean and organized all I can organize. ~laugh~ And, speaking of baking.......I have a Bosch Compact Mixer that is the "be all, do all." I "thought" I wanted a Kitchen Aid and once I tried to lift one, I knew I did not want any part of one. Now, if you have one and love it, that's great. But, my lightweight Bosch comes with a dough hook as well as a beating whisk and stirring whisk. Plus it has a shield in case you are mixing something that splatters. Yes, it's the greatest in my opinion and you can find it here. You can thank me later!