Every week I am appalled by some of the "national days." But, today, I am more than appalled, National Pig in a Blanket Day. Are you kidding me????
1. Typically served as an hors d'oeuvre, have you ever made or had a Pig-in-a-Blanket? Do you like Pigs-in-a-Blanket?


I have not ever made them but I have eaten them. I like them when "Lil Smokies" are used to make them. And, I do not care to have mustard, catsup, etc to dip them in. I like mine plain.
2. Pigs-in-a-blanket are also known as devils on horseback, kilted sausages, and wiener winks. (Seriously.) Please make up another name for this fun little appetizer!
Well, what about "crowd pleasers?"
3.

In the UK, pigs-in-blankets are small sausages, or chipolatas wrapped up in bacon. Which country's version is most appealing to your taste buds?
Lil Smokies wrapped in bacon sound awesome to me. I mean, everything's better with bacon isn't it?
4. The first written record of pigs-in-a-blanket occurs in

Betty Crocker's Cooking for Kids

in 1957. In this digital world, do you still have a favorite cookbook you use most of the time? Is there a recipe you can share with us from that cookbook?
This is, without a doubt, my favorite cookbook. It is about 40+ years old and was done by the Jr. League in Monroe (about 22 miles from us). Even though it is my favorite, I rarely ever use it or any other cookbook anymore. I just quickly browse the internet and generally can find exactly what I'm looking for. It's so much easier than browsing cookbooks. ~in my opinion~ But, I do occasionally enjoy just looking through cookbooks, especially prior to the holidays.
5. What is your favorite cooking show on TV?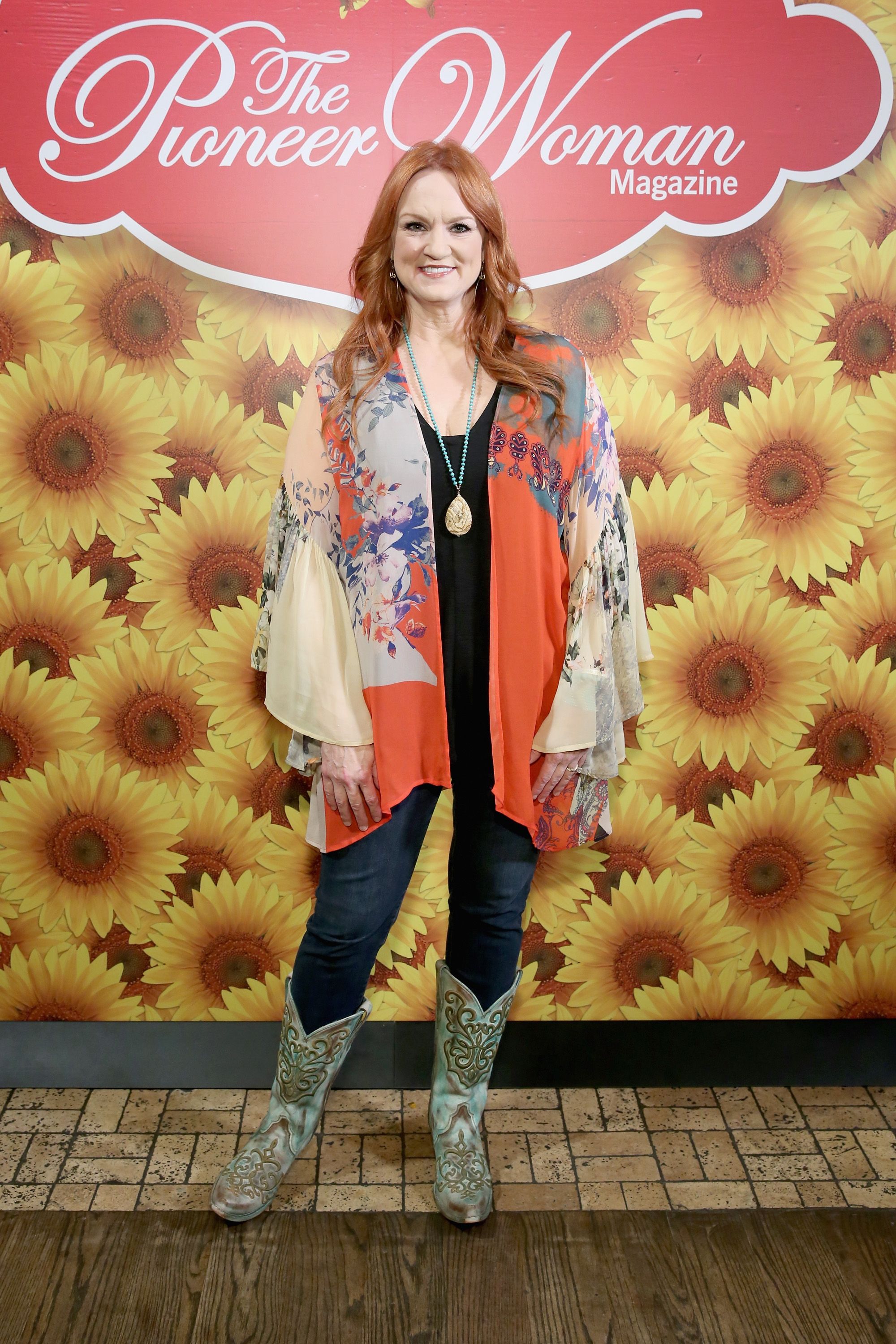 Ree Drummond, the Pioneer Woman, hands down!!!!! I rarely watch her show, but, when I do I certainly enjoy it. She's so "down to earth" and makes everything look so simple. And, speaking of cookbooks, hers are so much fun to browse. She has step by step pictures to go along with each recipe. I have all 4 of her recipe books and love them all. I have not used hardly any of her recipes but I sure do enjoy browsing them.
6. Tell us something random about your week, please!
One of our office staff had this top on yesterday and I thought it was so cute. I asked her where she had gotten it and she said she purchased it at Wal-Mart on Monday. Well, my shirt didn't hit my back before I was at Wal-Mart seeing if they still had them. And, lo and behold they did! They had one left and it was my size and only $13.86. I mean, you can't beat that. It is so cute with the winged sleeves and the tie at the bottom. What a fun summer top this is going to be! I go to Wal-Mart 3-4 times a week but I never browse the clothes section. I'm thinking maybe I need to in the future. This is a cotton, linen and rayon blend and has a great feel. They also had it in white, so I snagged one of those as well. And, that's my random thought for today!