It's been quite a while since I linked up with the Sunday Stealing gals but thought today's questions were fun and decided to participate.
1) What do you enjoy about summer?
Well, summer is NOT my favorite time of year due to the heat and humidity but I do endure it. I suppose I enjoy it because my Grans and daughter and DIL enjoy a nice break from school. Otherwise I'm anxiously awaiting fall. ~grin~

2) Do you like snow? Why?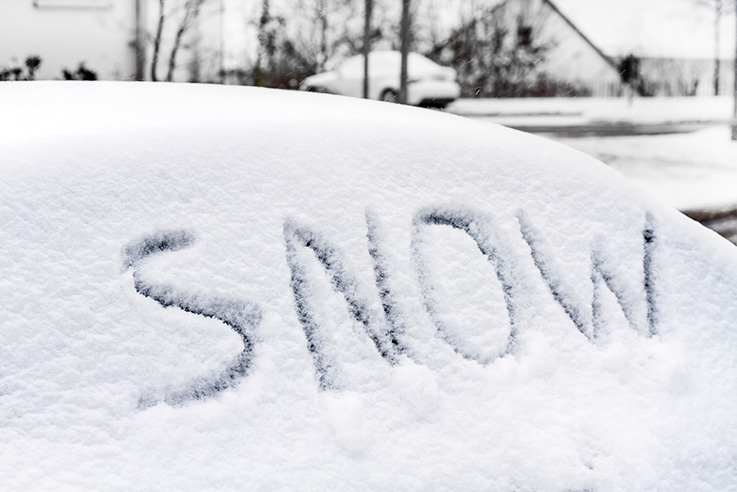 I am not a fan of snow. A light dusting is okay and, thankfully, that's about all we get here in NE Louisiana. If we got heavy snows it would completely paralyze us as we are definitely not use to big snows and in no way are we ever prepared for them.
3) What do you think about dogs?
Well, truth be told, I am not really a dog person. But, Roscoe, our chocolate lab did get as close to my heart as any dog we've ever had. The above photo was taken in 2008 and he wasn't much more than a puppy. Sadly, 3 weeks ago we had to have him put down. He had sooo many health issues and we had waited as long as we could for his well being. It was a sad day.

4) Have you ever gotten lost?
Oh, indeed I have, more times than I care to remember. GPS systems were made for folks like me.

5) What are your favorite type of socks?
I do love all the new designs on socks, both men and women's. But, on the rare occasion that I wear socks, they are generally pretty basic. I only wear them in the cold winter with boots and we don't usually have many cold days.

6) What is your favorite style of shoes?
I prefer open toe shoes and rarely wear heels over 2" - 2 1/2". I am big fan of Vince Cumuto shoes.

7) What would you name your boat if you had one?
"The Bayou Belle"

8) What common misconception do you hate to hear repeated as fact?
I've heard so many times folks say, "The Lord won't put more on you than you can bear." And, they say it as though it is scripture and it is NOT. It is not in the Bible but what is in the Bible is that the Lord will see us through whatever we may face if we are His child.

9) What was the last shop you went into and what did you buy?
I went into a cute little boutique here in our town on Friday afternoon with our 2 gran girls. I bought one of them a cute pair of booties. She was so cute in them and she wanted them so what else was I to do? ~big laugh~
10) What's your favorite thing to do to pass the time?
I enjoy trying my hand at design work on the computer, baking, making "no sew" throws and organizing anything that may need organizing.

11) What is a way to die that scares you the most?
Any illness or death that involves suffering. I've seen enough suffering in my life to know that I would like to escape it. As far as death goes, I am not afraid of dying because I am certain of my future with my Lord and Savior Jesus Christ. A most comforting thought in these perilous times.

12) Travel or home body?
I LOVE home and the older I get, the more I love it. I have certainly done my share of traveling and hope to do more but anything over a 4-5 hour car drive is too long for me. I've never been a really happy car traveler but, again, the older I get, the worse that gets. But, our daughter and other family members live between 8-9 hours away and, as long as we can, we'll continue driving to see them. Any further and we'll be flying. And, we all know the joys that flying can be.

13) Have you ever gone to a Bingo hall?
Well, as a matter of fact, I have not and don't imagine that I ever will.

14) What is the longest plane trip you have taken?
Many moons ago Tommy won a trip to Spain through his work and that was a very LONG plane ride. We've also been to Hawaii and Acapulco and they are pretty long as well.
15) Do you text more or call more? Why?
Text, for sure. I would have never in a million years dreamed that I would become such a "texter." But, it is such an easy means of communicating without really bothering someone with a phone call. They can respond at their convenience without having to stop and answer their phone. I do think that texting can be a bother at times but, for the most part, I think it is most convenient. And, love that you can text several folks at one time.

Have a wonderful Lord's Day!