Is There Life Out There? (1992)
Yes, another Saturday post. I think these types of link-ups allow our readers to get to know us on a more personal level. So, off I go for today's answers and some of these were not easy as they deal with a sensitive subject where there are all manner of different thoughts. I definitely know this week's song and likely ever word of it. I do enjoy all of Reba's m
usic.
1) This song is about a woman who married at 20. It's estimated that the average American groom is 2.5 years older than his bride.
Why do you suppose that is?
Perhaps the majority of gals think "that's the way it's suppose to be." But, there really are a whole lot of women that are older than their Hubby's, even if it's just by a few months or years. Tommy is 5 years and 4 months older than me and when we married that was a HUGE difference, but that gap has narrowed as we've aged. ~grin~
2) A 2014 study shows the bigger the age gap in a marriage, the more likely the couple is to divorce.
What do you think is the reason for most divorces?
Hummm.....not even sure about this. Perhaps the older of the two would have greater expectations. As I said, not even sure.
3) Reba's second marriage recently ended. Statistics show that second marriages are more likely than first marriages to wind up in divorce.
Why do you suppose that is?
There are so many, many things to consider on the subject of divorce and I want to be very careful as I have precious family members and friends that have gone through this grueling process. Marriage is tough and even after almost 47 years of marriage, I do not have it all figured out. And, don't expect I ever will. It's a whole lot of give and take, a whole lot of forgiving, a whole lot of loving through the good and the bad and most of all, being committed. It's takes both working towards making it work and most of all a very strong faith.
4) This week's featured artist, Reba McEntire, was discovered when she sang The National Anthem at an Oklahoma City rodeo.
Have you ever been to the rodeo?
Oh, yes, to several and really enjoyed them. It's been many years since I've been to one but who knows, I may go to another.
5) Reba dropped out of Southeastern Oklahoma State University to go to Nashville and pursue a recording career. In that way, she's like the woman she sings about in this week's song. "She's done what she should, should she do what she dares?"
Do you ever regret a risk or opportunity you didn't take?
I have wished so many times that I had finished college. I might or might not have ever used my degree but that's not the issue, I would have had the degree. It not something that hangs over my head daily or bothers me at this point, but if I had it to do over, I would definitely have finished. Guess that's why they say, "hind sight is 20/20." ~chuckle~
6) Reba's heroine is "dying to try something foolish, do something crazy, or just get away."
Does that sound like you? What would you do, just for yourself, if time and money were no object?
No, not really. I'm not much on foolishness, or craziness but there have been times I've thought I'd like to just get away. But, I do love home and feel a real sense of peace and comfort when I am at home. Now, I do enjoy traveling and certainly do my fair share, but day to day, there's just no place like home.
7) Reba recently became a spokesperson for Kentucky Fried Chicken. Whose chicken do you eat most often: Popeye's, Church's, Chick-fil-A or KFC?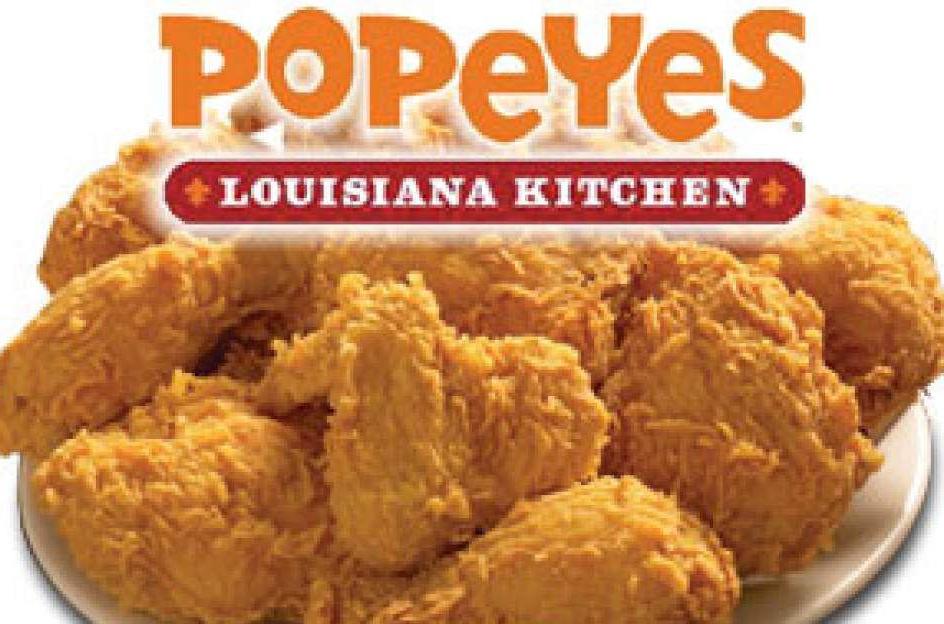 Oh, my goodness, it's Popeye's!!! Give me some of their hot and spicy chicken and I'm a happy gal. I rarely eat it because it is definitely not the healthiest food out there, but ever so often I have to have "my Popeye's fix!"
8)
In 2001, Reba starred in her own sitcom.

On the show, her character is first an administrative assistant and then a real estate agent. Have you ever tried your hand at either of those occupations? If not, which do you think you would be a better fit for you?
I'm pretty sure I could be happy in either of those occupations and I really think I would be or perhaps I should, would have been, a good fit for either. I'm all about dotting my "i's" and crossing my "t's" and keeping things organized which would likely be beneficial as an administrative assistant. And, I never meet a stranger and feel that I have the gift of relating to people well and that would likely prove helpful as a realtor.
9) Random question: Which of these super powers would you rather have -- extraordinary strength or invisibility?
Neither of these have much appeal to me but if it had to be one then I would say invisibility. I mean, how much fun could one have if they were not seen.