It's Saturday and that means 9 questions to answer. I always enjoy this meme and hope you enjoy it as well.
Saturday 9: Sentimental Journey (1945)
Unfamiliar with this week's tune? Hear it here.
I'm very familiar with today's tune and have always loved listening to Doris Day sing it.
1) Doris sings that she has her bag packed. Tell us about your luggage. Is your bag easy to spot on the luggage carousel?
Indeed it is! I purposely bought red so that I could spot it a mile away. And, it has worked. There is always a few more red pieces but not near about as many as black. I've had mine for about 10 years and use it only for flying. I use a less tough luggage for car travel.
2) The release of this song coincided with VE Day, and so it meant a great deal to troops returning home from Europe. What song has sentimental value for you? Why?
I absolutely love God Bless America by Lee Greenwood. It sends chills over me as he sings about the men who died for my freedom.
3) As a young girl, Doris was passionate about dance. Concentrating in the studio and performing on stage helped distract her from heartache and embarrassment over her parents' divorce. When you want to escape from what's troubling you, what do you do?
First I begin praying and asking for wisdom and that I will have the where with all to lay it down. And, I stay busy. As they say, "an idle mind is the devil's workshop."
4) Her dancing days came to an end when, at age 15, she was in a car accident and damaged her leg. During her recovery, she discovered how much she enjoyed singing with the radio, and was delighted to find others enjoyed hearing her. Tell us about a time you unexpectedly found happiness or success.
Well, my greatest success would have to be my son and daughter. No, they are no perfect but it makes me happy as I watch them live their lives today, especially as a parent. It wasn't an unexpected happiness but nonetheless, the first thing that came to my mind. I can't think of an unexpected happiness or success other than them. Perhaps when I read others answers something else will come to mind.
5) She moved from singer to actress in the late 1940s and was a major movie star for 25 years. She was paired with the most popular leading men of her time -- everyone from Clark Gable to Frank Sinatra to Rock Hudson. If you could share a kiss with any actor or actress, who would you choose?
Harrison Ford. This is a picture of him when he was very young and of course, as with all of us, he is much older now but, he's still one of my favorites.
6) 1968 was a terrible year for Doris. First, she suddenly became a widow. Then she discovered that her late husband and his business partner had squandered her money and she had to file for bankruptcy. Oh, wait! There's more! She also found that, in his role as her manager, her late husband had, without her knowledge, committed her to a weekly TV series. Do you have a 1968? What year you can point to and say, "Wow, I'm glad that's over"?
The first one to come to my mind would be 2010. In 2010 my Dad was diagnosed with Guillian Barre Syndrome. He was a sick, sick man and was in a hospital 2 hours away from where we live and I pretty much lived in a hotel that entire summer while he was hospitalized. We did not think he would live and I had just lost my Mom in 2008 and I wasn't sure I was going to survive. But, he did survive and made an amazing recovery for his age and I survived as well. It was a year to remember for sure!
7) After retiring from show business, she became an advocate for animal welfare. She has said we should be more sensitive to the loneliness, sadness and guilt people feel when they lose a pet. Think of a time you were grieving. What words or gestures helped you through? Conversely, what's something no one should ever say to someone who is hurting?
My Mom died very suddenly from a major stroke and a precious older lady said to me, "Lea, you will never get over losing your Mom, but you will get through it." I cannot tell you how many times I have pondered those words. They were so, so true!
I do not think that anyone should say, "I know just how you feel." No one, no one, knows how you feel. They may have gone through the same loss or same experience but we all handle things differently and no one really knows how we feel. We might say, "I can imagine how you feel as I've faced a similar loss or experience." We all mean well when we say such but to a hurting person it is not comforting.
8) Doris' only child was her son, record producer Terry Melcher. Terry had a successful, years-long collaboration with The Beach Boys. Do you have a favorite Beach Boys song?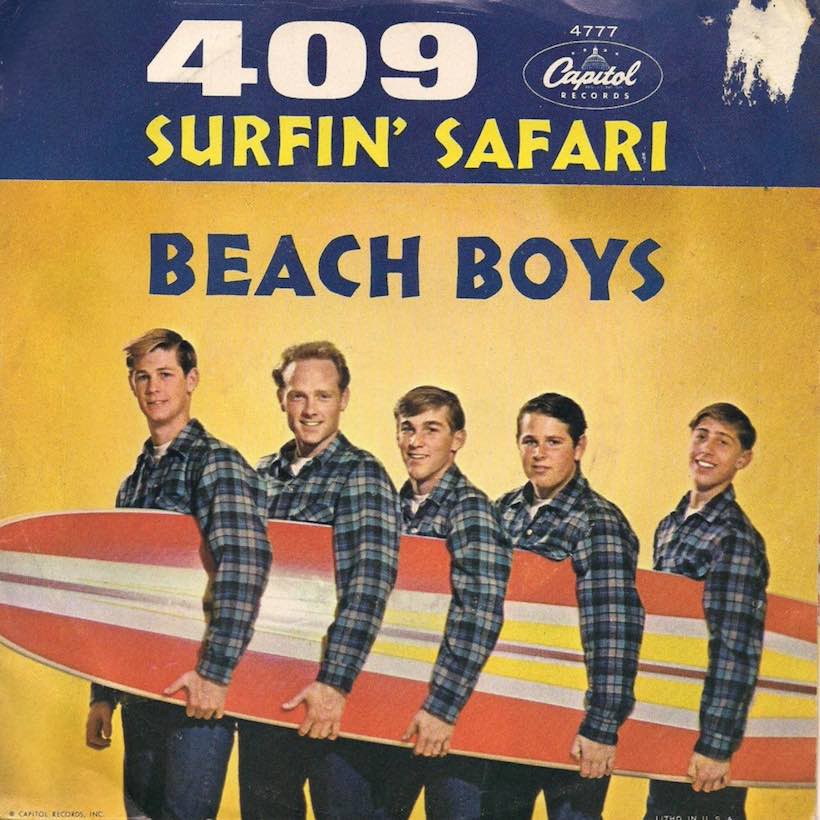 Just one? I loved the Beach Boys! To name a few, Good Vibrations, In My Room, California Girls, God Only Knows and Wouldn't It Be Nice.
9) Random question: What's one thing you've never done, but have always wanted to try?
This is not a big deal but I have never done Yoga and have always thought I'd try it. I haven't yet and guess if I'm going to, I probably should get on it. I've heard such good things about it. Perhaps I'll put that on my list for 2019.