Saturday 9: My Favorite Things (2018)
Unfamiliar with this week's tune? Hear it here.
Indeed!!! I am very unfamiliar with this version and I'll leave it at that. Now, the My Favorite Things by Julie Andrews from The Sound of Music, that's my "favorite" version!!
1) This week's artist, Jennie Abrahamson, is very happy living in Stockholm, but she refers to Paris as "a flirt." She enjoys her time there so much she always wants to return. Is there a place you've visited that tugs at your heart and imagination, tempting you to return?
We went on an Alaskan Cruise 11+ years ago and it was such a great trip and I wouldn't mind going again. But, there's so many other places that we haven't been that we probably will not go again. We went with a great group of friends and that added to the fun and the special time.
2) Jennie has said her music has been heavily influenced by 80s pop, which was popular in her early teen years. Are your favorite songs the ones you listened to when you were growing up?
I enjoy so many genres of music but I suppose the music that I listened to growing up is my favorite. A lot of that music was the old hymns and they will always and forever hold a very special place in my heart and I enjoy telling Alexa to play them for me in the early morning. Such a great way to start my day.
3) "My Favorite Things" is from The Sound of Music. Crazy Sam's high school claim to fame was playing Sister Margaretta in the senior class production. Though not a big part, her performance lives on because relatives love embarrassing her with pictures of her in an especially unflattering nun's habit. Who took an embarrassing photo of you? What were you doing?
Have mercy, I don't know that this is all that embarrassing to me but it was so hysterical. I cannot remember the name of this game but I'm sure many of you are familiar with it. This was in the summer of 2017 when our daughter came for a visit and she brought the game with her and we played it and laughed our heads off. What a site!!!
4) The lyrics celebrate "brown paper packages tied up in strings." What was in the last box you received in the mail?
Well, I'm ashamed to say that I get a whole lot of boxes in the mail (thanks to Amazon) but my last one was yesterday and it was a box from Sole Society. I ordered a pair of boots but they were too big so they were sent right back today.
5) It mentions doorbells and sleighbells. What's the most recent bell or alarm that you heard?
One of my sweet neighbors came by just a few minutes ago to return something she had borrowed. She rang our front door bell.
6) This song has nice things to say about cold weather, specifically snowflakes and mittens. What do you like about winter?
Our winters are not generally harsh and it seems that things slow down and are quite cozy and calm. The above picture is from one year ago. It was such an enjoyable day and it was gone and life was back to normal. That's my kind of snow and my kind of winter.
7) Dog bites and bee stings are singled out as things that can leave us feeling sad. What's most recently given you the blues?
Oh, my goodness, it would the RAIN!!! We have had sooooo much rain and I can only take it for so long and it really wears me down. I need the sunshine!
8) In 2018, when this song was released, Roger Federer won the Australian Open. Are you good with a racket?
Many years ago I played a whole lot of tennis and loved every minute of it. I tried to find a photo but was unsuccessful. Was I good? Well, I'd say I was average. Part of my problem is that I'm not a real competitive person. I love to win but I am a good loser and I probably wasn't competitive enough to be a really good player. But, as I said, I had a really good time for the years that I played and that's what matters.
9) Random question -- Your local zoo announced the hatching of three snowy owlets. All males. You won the honor of naming them. Go ahead.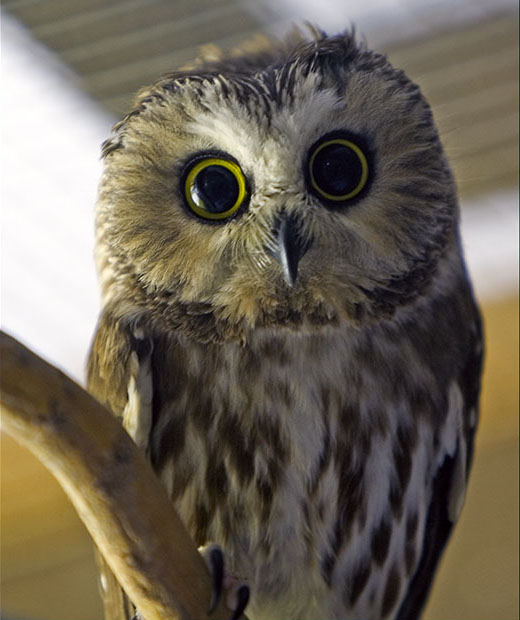 Well, let's just go with Hoot, Hooter and Hootie! That's simple enough, uh?

Have a wonderful weekend!!!!