Well, I guess there's a day for absolutely everything and today happens to be "National Pie Day." And, since pies are my favorite dessert, I might just have to celebrate with a slice. In the meantime I'll answer today's questions centered around NPD.
NATIONAL PIE DAY
National Pie Day is celebrated annually on January 23rd. (Not to be confused with March 14 which is PI

π
Day.)
National Pie Day was created simply to celebrate the pie. It is a day for all to bake or cook their favorite pies. Even more importantly, it is a day set aside for all to enjoy eating pies!
The first pies appeared around 9500 BC in the Egyptian Neolithic period or New Stone Age.
1. Okay, fess up. Tell us your top three favorite pies, please. Will you have some pie today?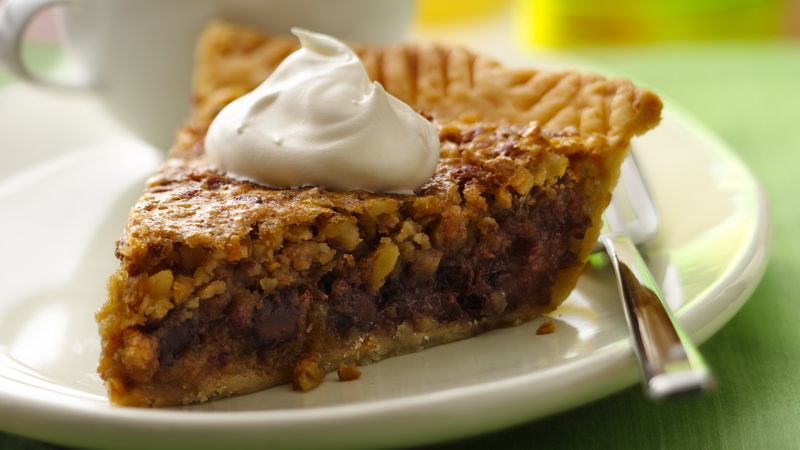 #3 would be Coconut Cream Pie
#2 would be Pecan Pie
AND
#1 is the one pictured above,
Oats and Honey Granola Pie.
My dear friend introduced me to this pie 3-4 years ago and it's been my favorite ever since. It's easy to make and freezes beautifully and I always make two when I make it and freeze one. If you want the recipe just click
here
.
2. While we are talking about food... are you a picky eater or are you ready to try almost any new food? What is the worst thing you have ever eaten?
I do not consider myself a picky eater and I usually will try most anything, it might just be a tiny bite, but I will give it my best try.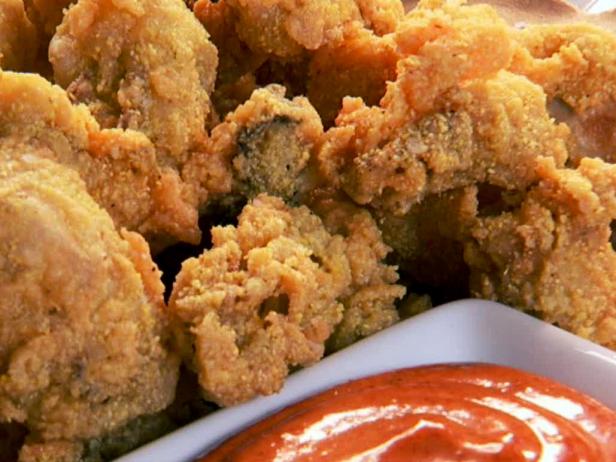 The worst thing I have ever eaten was fried oysters. Oh, my goodness, it was when I was about 15 years old and we lived in a little oyster village in Virginia. I just assumed I would like/love them as everyone in that area ate them all the time. I'm sorry but it was just like putting a fried eyeball in my mouth and I could not even swallow it. Never, never again have I tried them and I never will.
3. Baking could be considered an art as could cooking. How do you define art?
I would define it as something that is greatly appreciated for it's beauty and that could cover a wide range of things. A few things might be floral design , decorated cakes, jewelry making and a host of other thing and of course, painting in it's various forms.
4. Tell us a really stupid joke that made you laugh, please.
Our 10 year old Grandson loves corny jokes and is always telling them. I'm not sure if he told me this one or not but it's definitely corny.
Q: What starts with E, ends with an E and only has one letter in it?
A: Envelope
5. January 23rd is also National Handwriting Day. Do you have nice handwriting? Did cursive writing come naturally or did you practice in those double-lined practice books until your fingers hurt?
Yes, I do and always have had a nice handwriting. It came naturally for me and I had to practice very little to perfect it. I loved handwriting and still do, we just do not use it like we once did.
6. Tell us something random about your week.
NOTE: pardon this picture, it's a picture of the article on Facebook
My daughter sent this article to me last week because she has this very American Girl doll with these two exact outfits. I still have them her, and two others, in extreme safe keeping where they have been for years. This article states that Molly is worth up to $11,000. I mean really!!!! We will be going to our daughter's in 3 weeks and Molly and her friends will be taken to her for her to see if there is any truth to this article. Bridget was older when we got these for her and about all she ever did with them was change their clothes and display them in her room. They are in mint condition. I'll keep you posted! ~get rich quick~