It's Wednesday and that means that Terrie has come up with some questions for us. We so appreciate Terrie and her providing us with subject matter every Wednesday.


NATIONAL CROISSANT DAY
In the United States, National Croissant Day is observed each year on January 30th. Croissants are a buttery, crescent-shaped rolls that are crispy on the outside and soft on the inside.
The key to a perfect croissant is laminating the dough. Laminating the dough is a process by which butter is folded into the mixture creating multiple thin layers of butter and dough. The result is a mouth-watering flaky crust and airy body.
Legend surrounds this pastry, as is often the case with a popular, worldly treat. What is known, is that crescent-shaped breads have been found around the world for ages. One of these was the Kipferl which originated in Austria as far back as the 13th century. This nonlaminated bread is more like a roll.
Credit for the croissant we know today is given to an Austrian military officer, August Zang. In 1939 he opened a Viennese bakery in Paris introducing France to Viennese baking techniques.
Stop by the bakery for a fresh, warm croissant or try making your own using this recipe: Croissants recipe.
1. Well, I do love croissants when they are fresh, but day-old croissants need to be turned into a donut. I happen to really like the croissants that have a donut-like glaze on them! Sugar overload but so good. So... do you like croissants? What is your favorite way to eat them?
Oh, indeed I like them. They are great sliced and chicken salad spread between them and then eaten as a sandwich. They are awesome just as bread with a meal. Personally, I do not care for the canned croissants at all but rather those from the bakeries.
2. Speaking of food... How do you handle stress?
Well, initially I might have a "come apart" and a really good cry. Crying for me is so therapeutic and generally after coming apart and crying, I pull myself up by my boot straps and trudge forth. I have never seen that I had any other choice in the matter.
3. Out of the negative emotions of greed, anger, jealousy, and hate, which one would you say affects you the most?
Truthfully I do not struggle with any of these, I certainly have my struggles but it's not these.
4. Out of the positive emotions of compassion, positivity, enthusiasm, and initiative, which one is your biggest strength?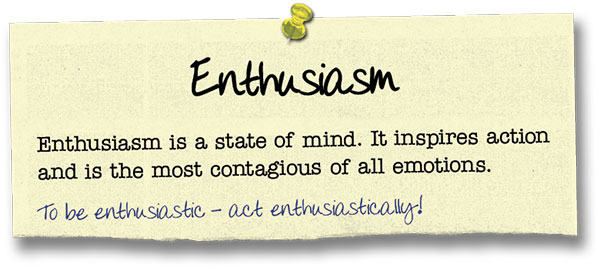 I think and I do believe those that know me well would agree, I am a most enthusiast person. And, I do love that it is the a most contagious emotion.
5. What do you get every time you go grocery shopping, other than the staples such as bread, milk, butter, flour, sugar...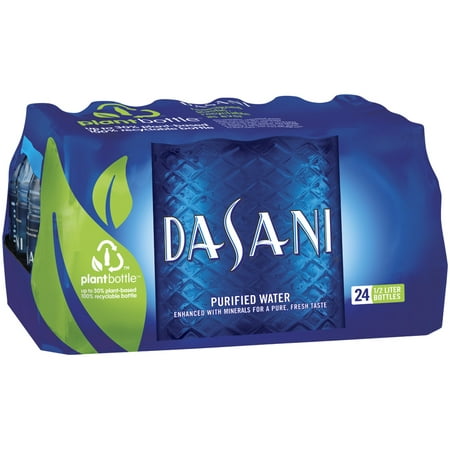 Just about every time I go to the grocery store I buy a case of Dasani water. I drink a lot of water and this is my favorite and I do much better drinking from a bottle than from a glass or cup.
6. Please tell us something random about your week so far.
Yesterday was a beautiful winter day here in NE La. Predictions were for snow , well, several days ago that was the prediction. Those predictions changed as the time drew nearer and by night before last the predictions were slight. But, all except for a couple of schools in our area called for closure yesterday anyway. So, a whole lot of students and teachers had an absolutely beautiful snow day off from school, but without the snow. Here in the south the word snow creates all kinds of chaos because we rarely ever have it so it sort of puts us in panic mode. Not sure what we'd do if we ever faced what the folks in Iowa, Chicago, Indiana, etc. are dealing with right now. Oh, my, talk about the shivers!!!